As the center of Christianity, Israel and the Holy Land Tours attract more pilgrims than any other country. Yet, there is more to this unique country than meets the eye. Whether you want to explore matchless landscapes, ride a camel in endless deserts, go diving, or embark on a gourmet journey, Israel has the whole package. Here are ten outstanding bucket list activities for your trip to Israel.
Israel might not have a vast territory, but it unquestionably squeezes a plethora of iconic landscapes. One of them is Maktesh Ramon Crater, the world's widest erosion crater. The crater is not a result of a meteor impact or volcanic activity; its formation was due to erosion by climate and water. In that sense, it is one of the most extraordinary landscapes on earth.
The desolation and vastness inside the crater are astounding, and there are tons of opportunities for outdoor lovers. Hiking, horse-riding, camel-riding, abseiling, cycling, you name it! Above all, there are also jeep safari tours running day and night. Speaking of nighttime, you can even set up a tent and gaze at the Milky Way without any interference from light pollution. Spending a night in Maktesh Ramon's wilderness is a priceless experience that you will remember for the rest of your life.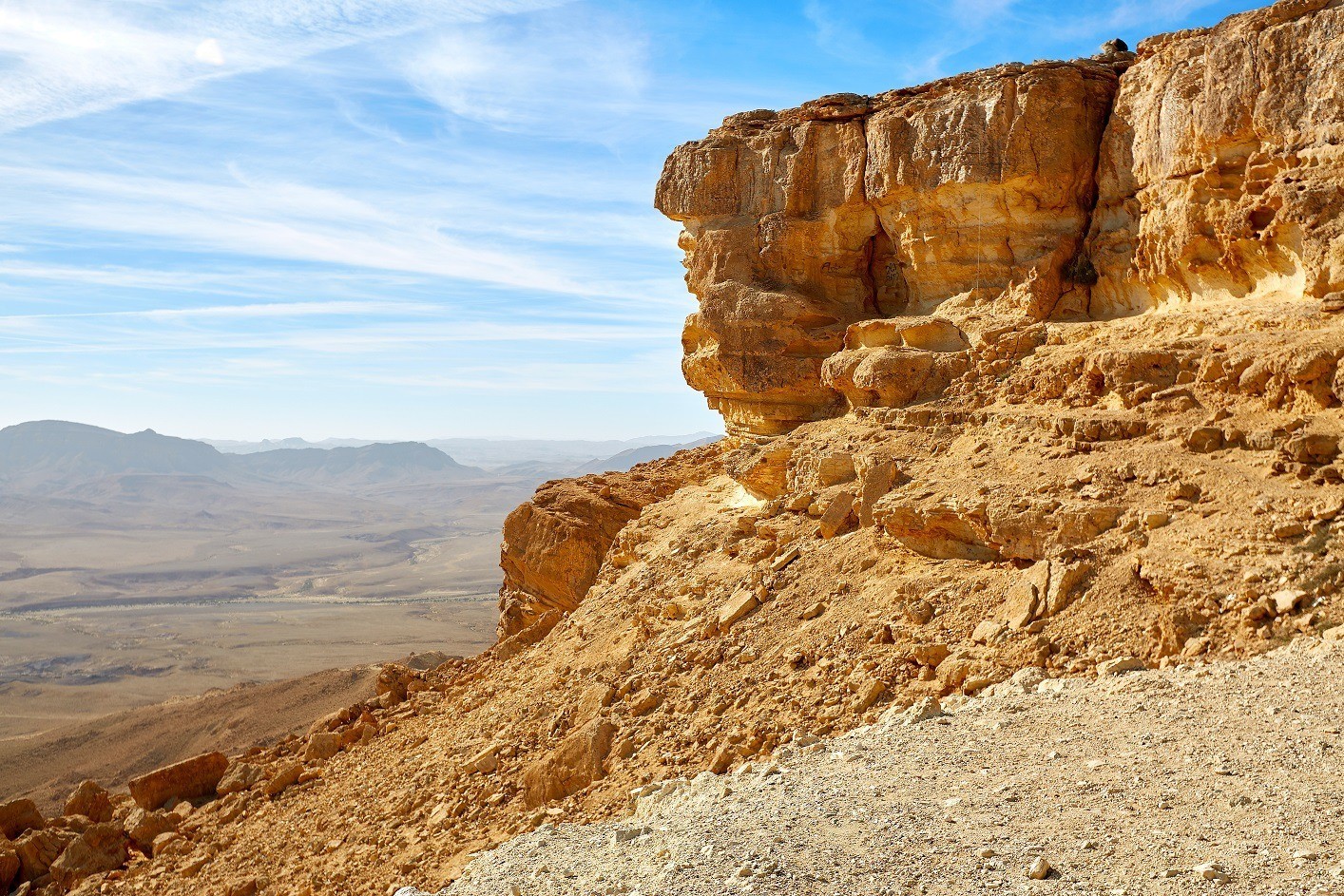 You all must have seen that famous pose of a tourist reading a newspaper while afloat on the Dead Sea. As the lowest point on earth, Dead Sea is another natural wonder that gained a spot in Guinness Records Book. It is even considered by many to be one of the Natural Wonders of the World. The level of salt creates a phenomenal buoyant force that lifts you so hard that it becomes impossible to sink.
With an abundance of minerals, the Dead Sea is much more than just a fun tourist attraction. The salt and the mineral-rich mud will be more than enough to replenish your skin and soul.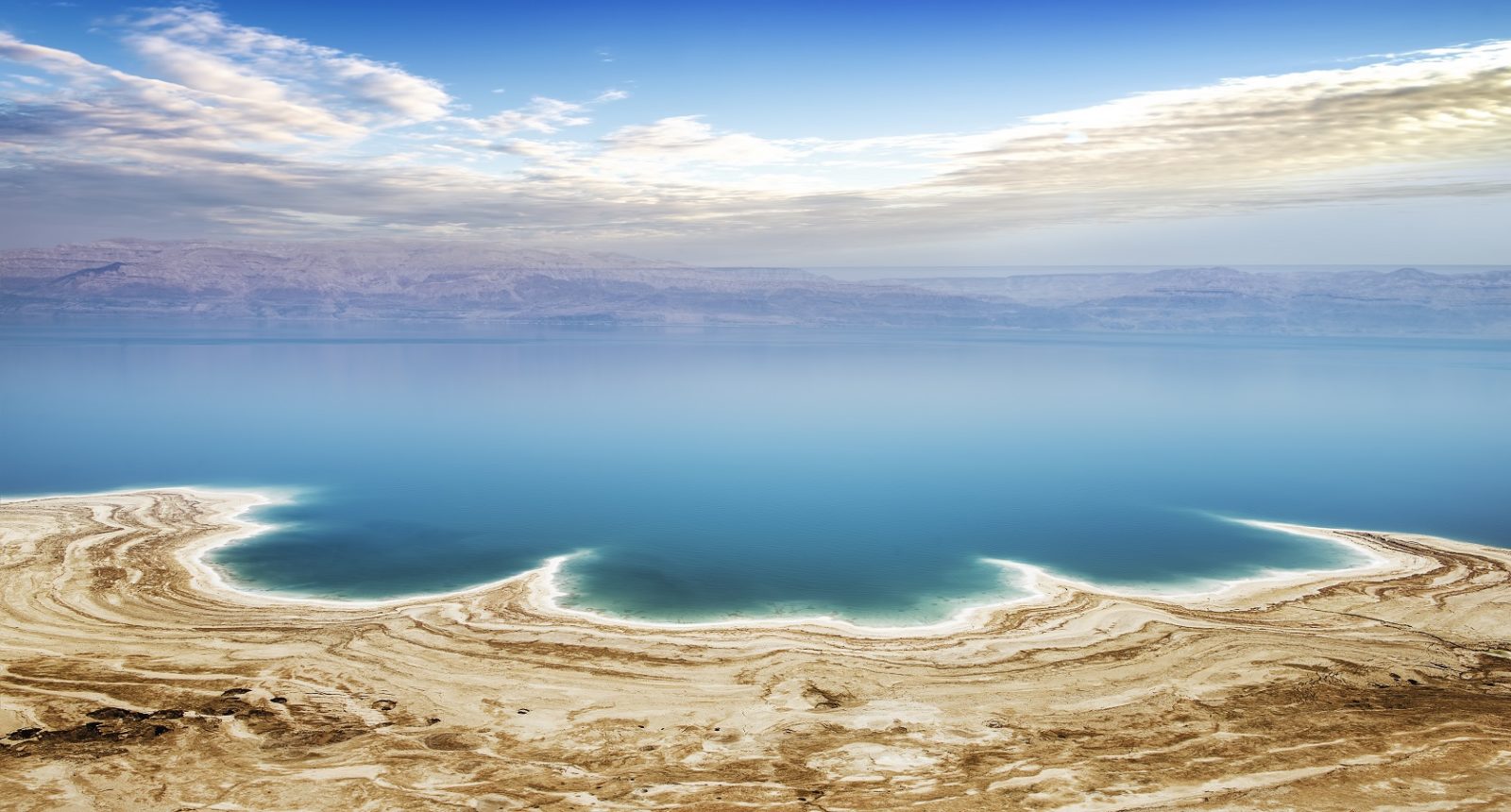 3- TOURING THE OLD CITY OF JERUSALEM
Every corner and street of Jerusalem's Old City radiates with an exceptional history. Above else, the main reason for visiting Jerusalem is to walk the Via Dolorosa. Nowhere else in the world can you empathize and reconnect with the suffering of Jesus, or come close to his tomb. However, there is a lot more to see beneath the surface (literally).
The underground tunnels of Jerusalem are the best-kept secret of the city, showcasing well-preserved remains of ancient Jewish sites dating back to 2000 years ago. The underground tunnels and chambers near the Western Wall boast an extensive collection of artifacts from the Second Temple Period, which means you can have a broad understanding of the rituals from that era.
We have so many guides on visiting Jerusalem. Read more about it here:
JERUSALEM FULL GUIDE
Alternatively, click here for the top 10 things to do in Jerusalem city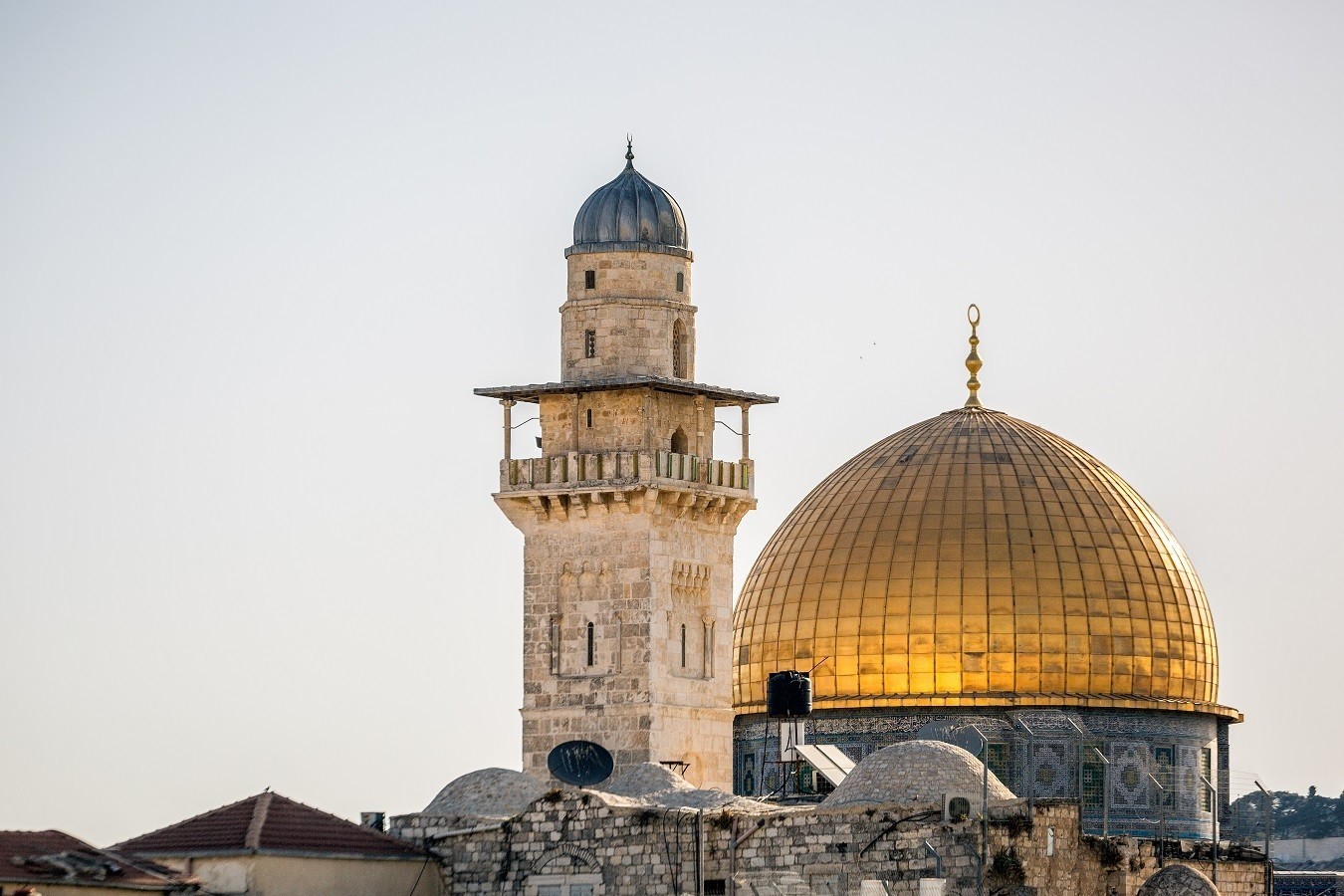 I always say, one of the best ways to experience locals and the nature of a city is to visit their local markets. Israel's market has so much to offer, and they are in practically every city.
You can find them in:
Jerusalem (Mahane Yehuda Market and Arab Shuk).
Tel Aviv (Carmel Market and Flea Market).
Jaffa (Flea Market)
Nazareth Old City Market
Akko (Acre) Market
Haifa's Flea Market
Beer Sheva (Bedouin market)
Eilat (King Solomon's Promenade and Le Boulevard across the sea)
There are many more to mention. If you are visiting a city in the Holy Land, I always recommend asking locals to guide you to the nearest local Market. You will have an experience you will never forget.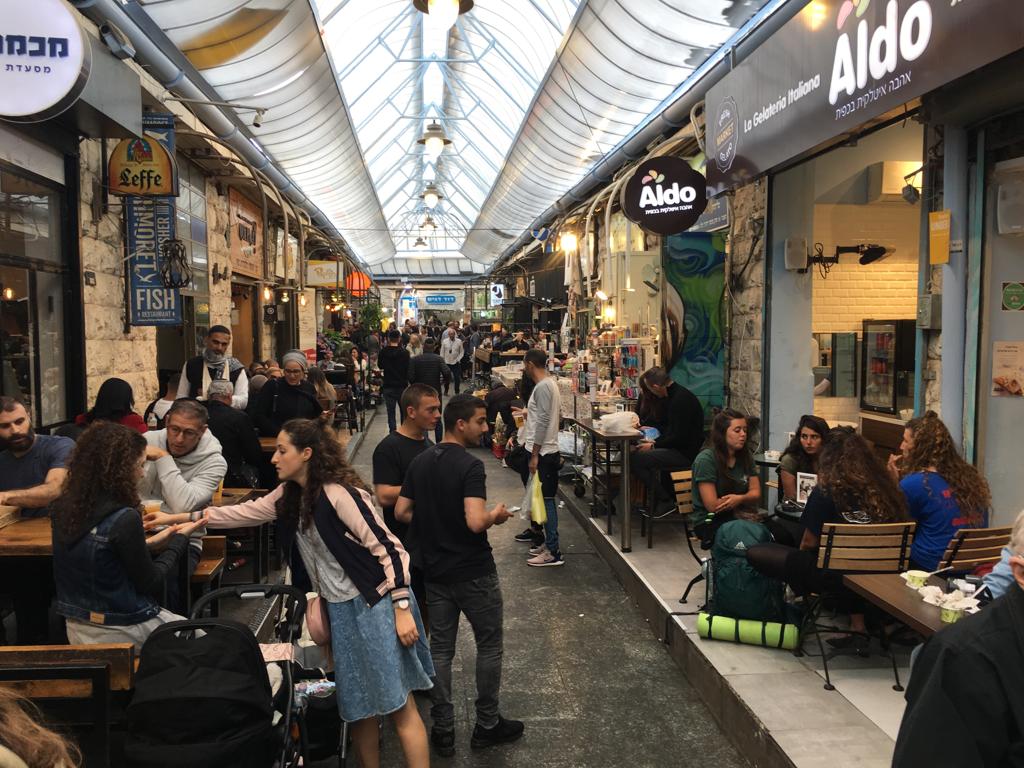 Covering up almost the entire southern half of Israel, Negev Desert can be considered the Grand Canyon of the country. The dramatic rock formations have been home to many civilizations, from prehistorical nomads to Canaanites, from biblical figures like Abraham (Genesis 13:1-3) to Romans and Byzantines. Not only that, but it still bears home to abundant wildlife of rare species, such as Arabian leopards, wolves, desert foxes, hyenas, and porcupines.
Negev Deserts expands further than the eye can see, so the best way to get around is by joining a jeep safari. The great thing about jeep safaris is that the experienced guides will help you cross all the landmarks off your checklist. We especially recommend the night safari if you want to catch nocturnal animals in action.
A recommendation for an enjoyful day in the Negev Desert can be found here:
Negev Desert
6- YAD VASHEM, HOLOCAUST HISTORY MUSEUM
There are many memorable museums to visit in Israel. Despite the country being only 70ish years of age, it bears a lot of history. If you'd have to choose only one museum to visit during your stay in the Holy Land – this would be it.
The World Holocaust Remembrance Center is situated in Jerusalem, near Mount Herzl. Visiting the Museum is an unforgettable experience. Every time you visit there, you learn something new. While visiting, you can hear the testimonials of many survivors, sharing their experience of the war and terror. You will find many artifacts, artwork, testimonies, and more. All these will shed a small light on how it was like – in one of humanity's darkest hours.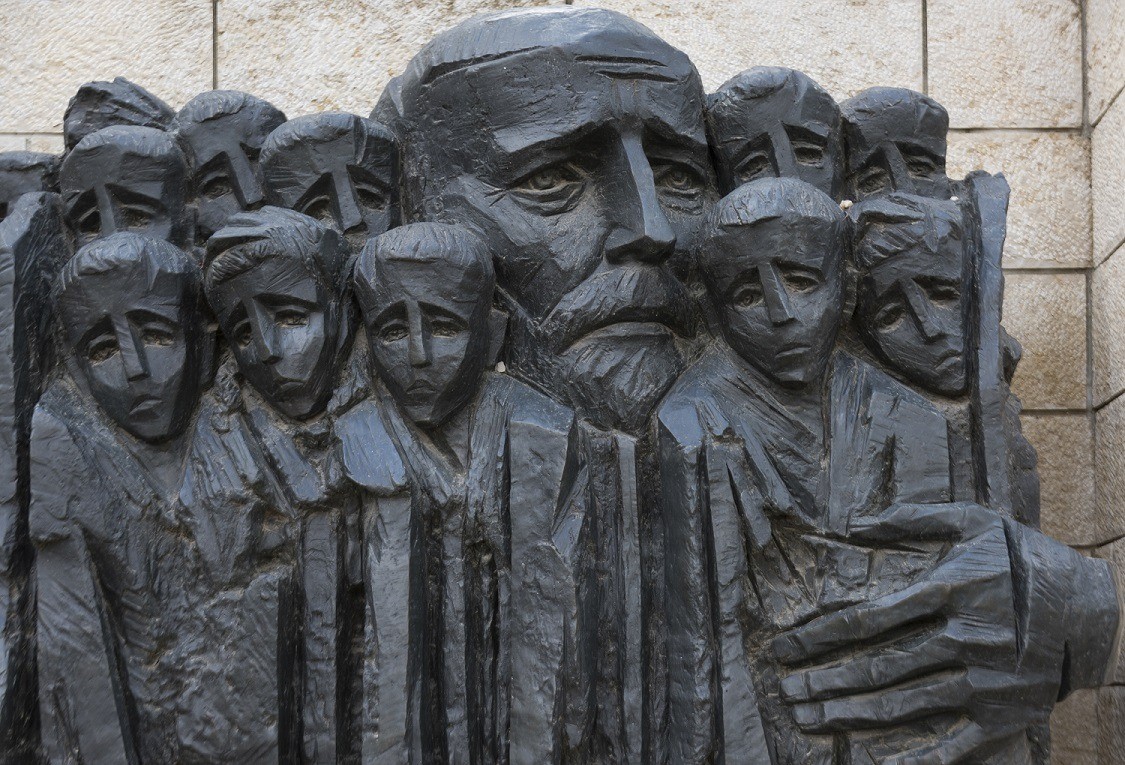 7- THE MARINE LIFE IN EILAT
Israel may not be the first country to come to mind for diving, but Eliat on the southern coast of Israel is one of the prime diving destinations around the Red Sea. You will find hundreds of coral reefs off the coast of Aqua and Migdal beaches. Diving is the obvious highlight, but there are other ways to observe the spectacular marine life, such as the Underwater Observatory Marine Park. This lovely aquarium has several tanks full of sharks, turtles, stingrays, and hundreds of colorful fishes.
Dolphin Reef, as the name suggests, is one of the most abundant spots in dolphins. You will get the chance to encounter these lovely creatures and even swim with them.
If these don't fulfill your fancy for outdoors, Red Canyon is less than an hour from Eliat's center. The red sandstones with their stripes and curves look no different from the Antelope Canyon in the US, so you are in for yet another unique landscape from Israel.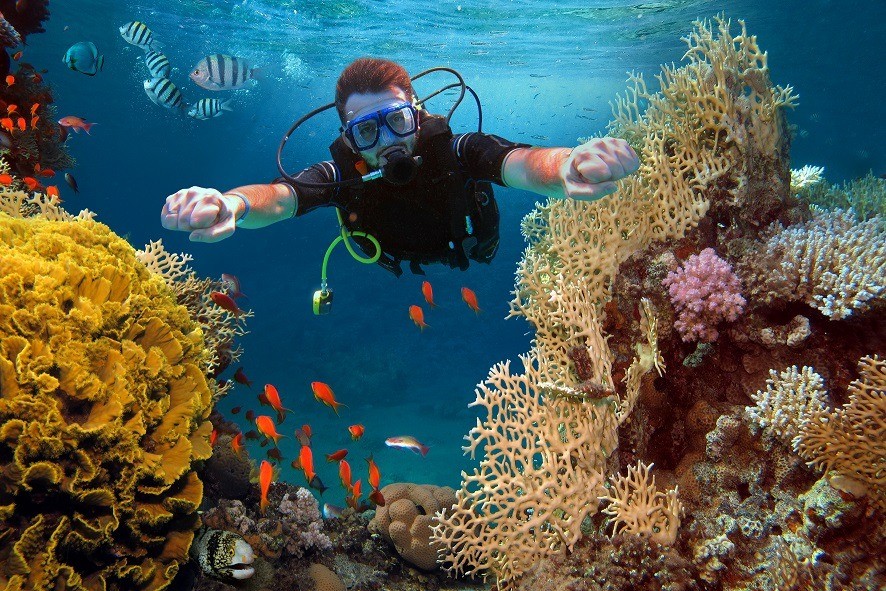 The Sea of Galilee, also known as Kinneret in Hebrew, is a freshwater lake in northeast Israel, and the lowest freshwater lake on Earth
It provides fresh water to Israel, Jordan and the Palestinian Authority. But the Sea of Galilee is not just your place for water attractions.
Sea of Galilee is where Jesus miraculously walked on water (Matthew 14:22-33). It is also related to some other miracles performed by Jesus.
Recommended by many, the Sea of Galilee is a must stop for your pilgrimage tour.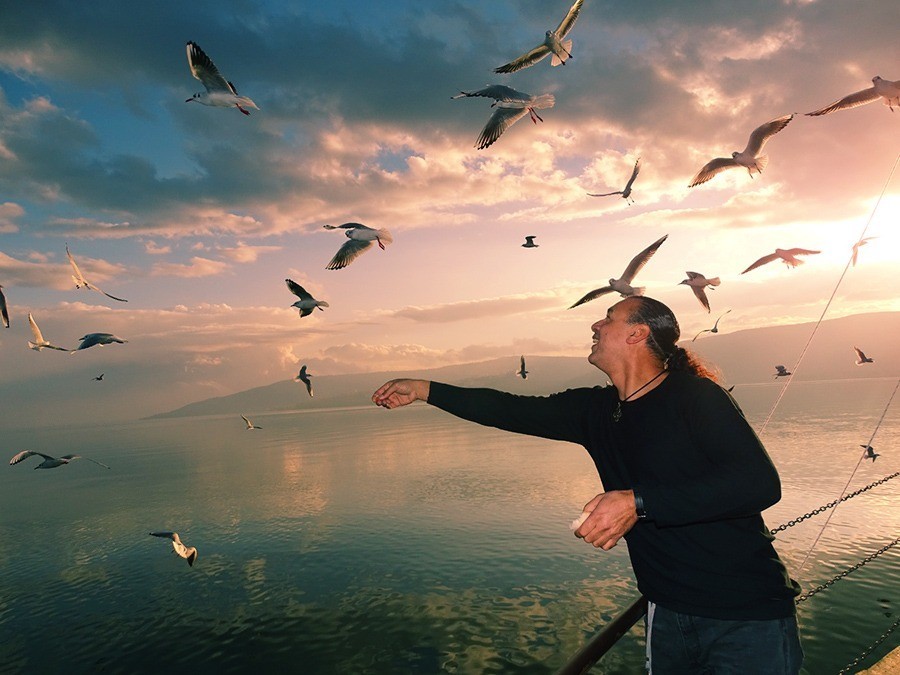 9- GOLAN HEIGHTS & ROSH HANIKRA GROTTOES
Israel's landscape encompasses not only spectacular scenery but also plenty of activities for adventure seekers. One of the most otherworldly geologic formations in Israel is Rosh Hanikra near the border with Lebanon. Due to years of rough sea activity, the chalk rocks on the coast have formed caves and tunnels. Depending on the high tides, these caves get partially submerged, and you can explore them with your diving gear. Another way to visit the Rosh Hanikra Grottoes is via the world's steepest cable car with an inclination of 60 degrees. Regardless of the method of your visit, you will get rewarded with the natural rock pools filled with turquoise waters of the Mediterranean.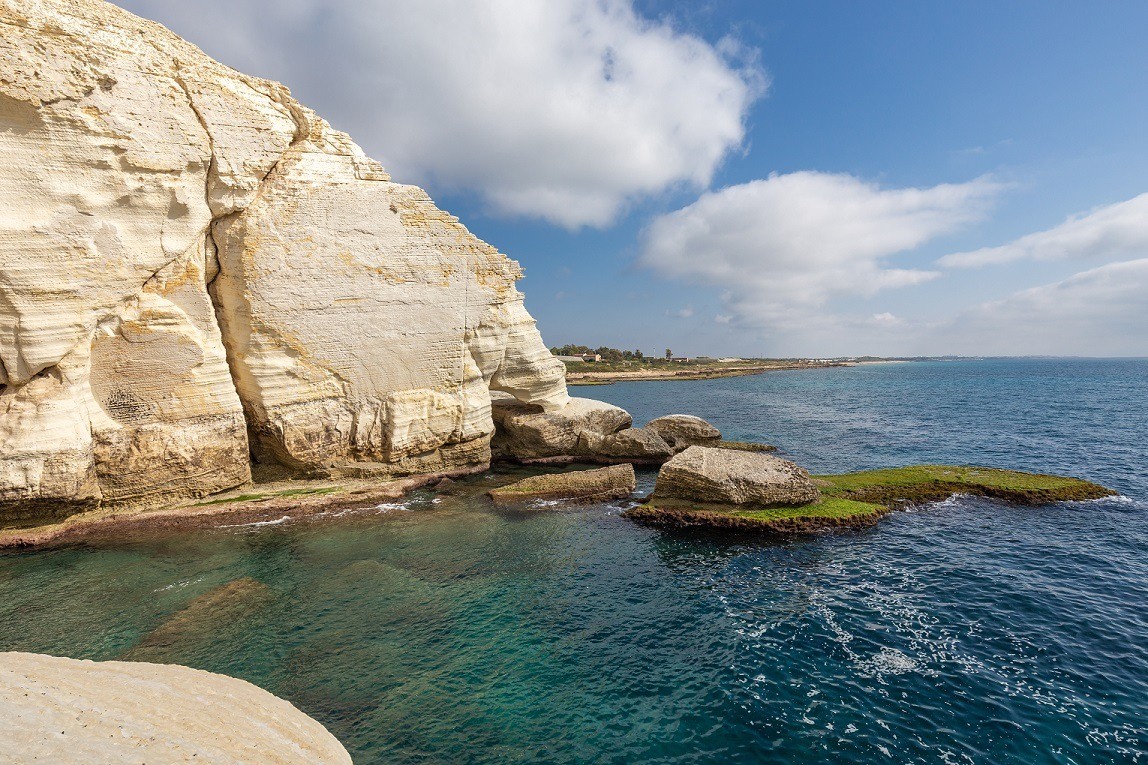 In the land of Judea, on top of an isolated plateau overlooking the Dead Sea, stands the National Park and remnants of the ancient fortress of Masada.
This archaeological site includes a large complex of fortifications that were erected during the Hasmonean period.
During the Great Revolt of the Jewish people against Rome, the fortress served as the last stronghold of the Jewish Zealots.
Today, the National park of Masada is one of the main attractions in the area of the Dead Sea.
In addition to the extraordinary view, it has a Heroic story to tell.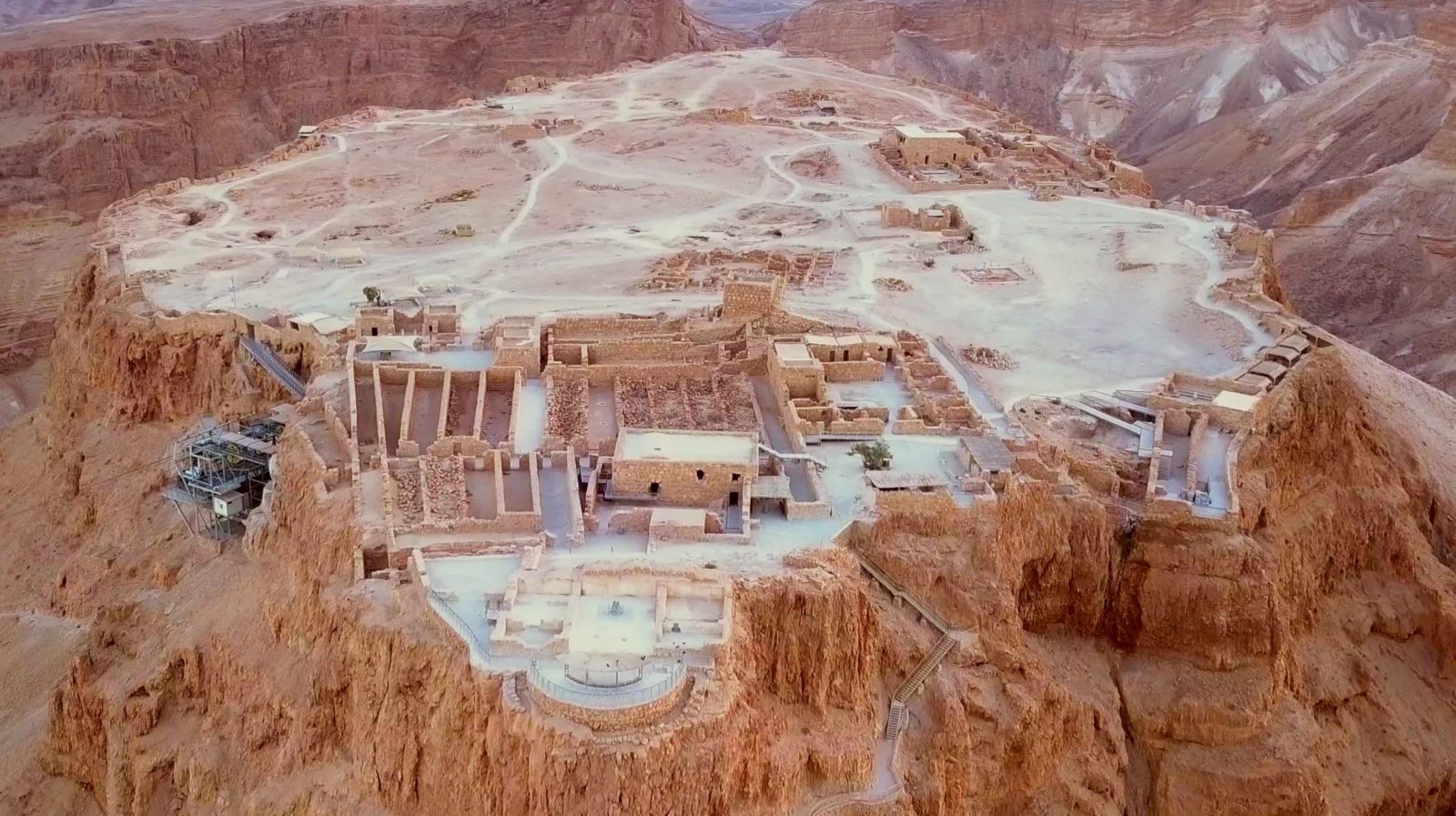 Despite not being in the Holy Land itself, we just thought that this one, you simply cannot miss out.
Located right outside of Israel's border , located in southern Jordan lies one of the 7 new Wonders of the World! Declared recently in 2007, Petra is a breathtaking city, carved marvelously in beautiful red rock, showcasing brilliantly built temples and engineering.
Despite being able to travel there alone, Since crossing the border is required, it is best to visit Petra by an organized tour.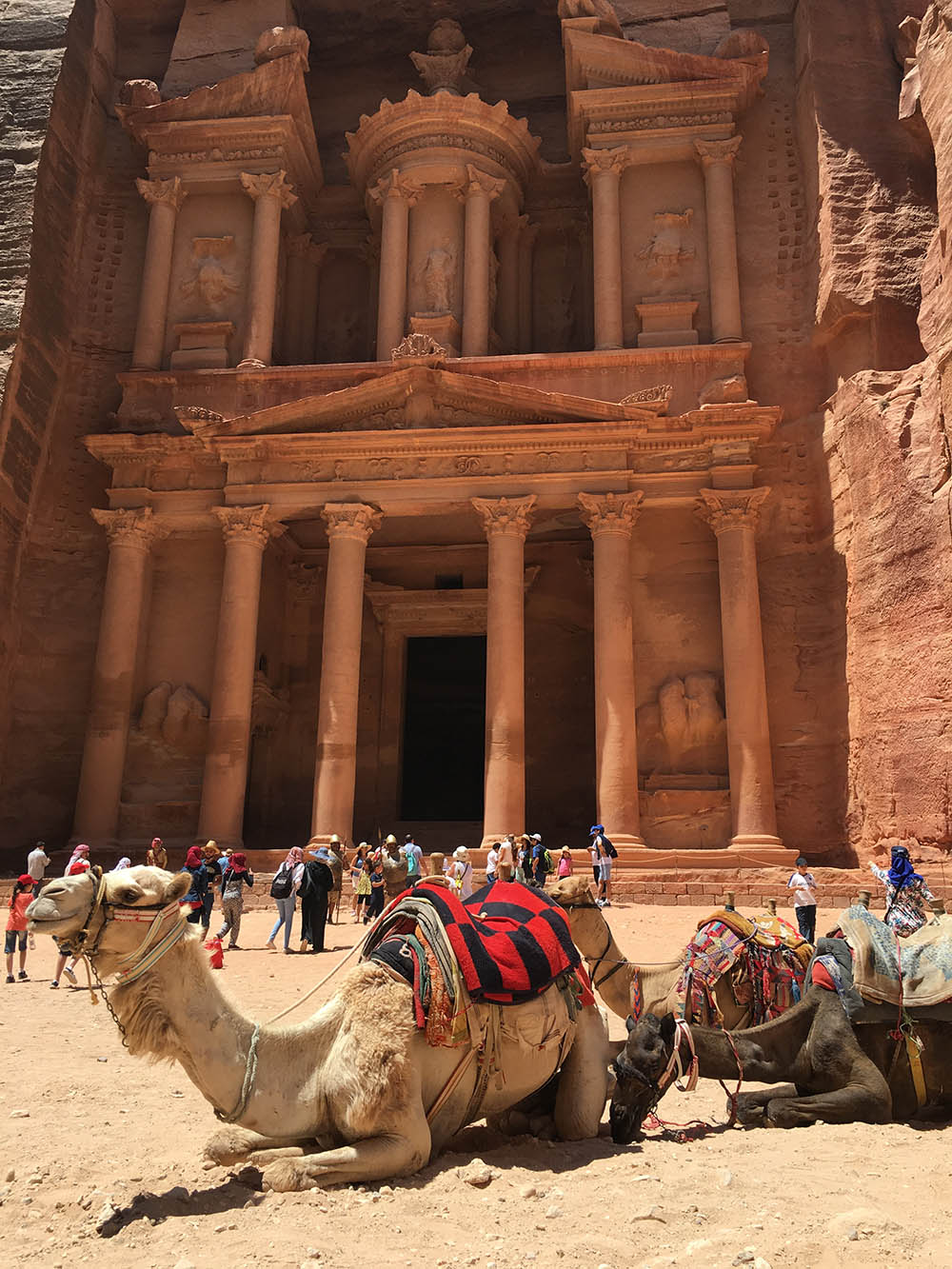 Subscribe for Deals & Offers
Visitors Share Their Experience
If you are looking for a fabulous and reliable great Christian guided tour, I highly recommend Holy Land VIP Tours. We will surely use Daniel's services again when we return to Israel…
Holy Land VIP Tours was generous and very accommodating. They were great to work with as we were planning our trip. We certainly hope to have the opportunity to use them in the future!
I highly recommend Daniel as a guide and I have experienced many guides in many countries. He is certainly of very high quality. He is caring supportive and sets out to organize a trip for each person wants…
Daniel guided us on a 13-day tour of Israel and we cannot speak highly enough of him and our overall experience. Daniel was knowledgeable, flexible, highly social, cooperative, and highly organized…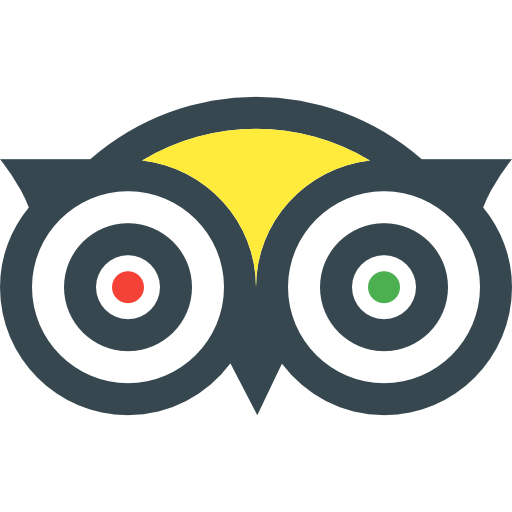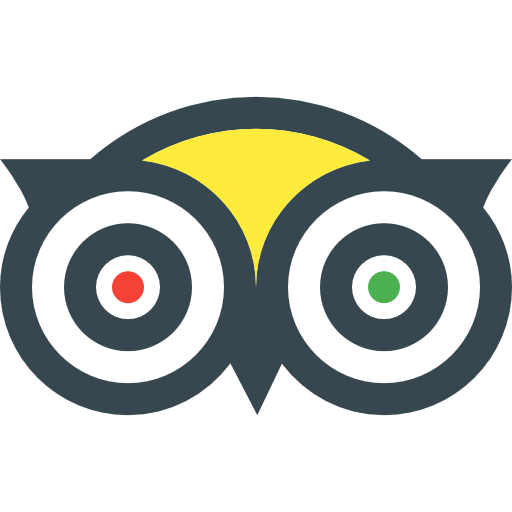 Tripadvisor Certificate of Excellency 2017-2019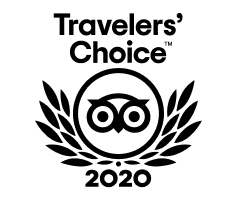 Looking for the Perfect journey in the Holy Land?
The first step is here!
Additionally, you can contact us directly by: