Who is Banksy? An anonymous England-based street artist, he is considered by some to be a vandal. He is also a political activist. His street art/graffiti contains dark humor and intrigue. Active for 25 plus years, his true identity has eluded even the most determined searchers.
Most recently, he has been in the limelight when one of his million-dollar paintings shredded itself within seconds after it sold at auction. "Girl With Balloon" sold for well over a million dollars at Sotheby's in London. The shredder inside the frame caused the self-destruction.
His stenciled pieces form a unique style, a calling card of sorts for his street art. This combined with his anonymity has caused his fame to increase with every coming year. Some believe that he does not exist at all but is instead a consortium of artists in the tight-lipped street art community.
Public interest in Banksy, as well as his notoriety, skyrocketed with the release of the 2010 documentary Exit Through the Gift Shop. The film premiered at the Sundance Film Festival and was subsequently nominated for an Academy Award.
Banksy's art in the region is publicly anti-Israel, and it abounds in the West Bank. Perhaps his most interesting artwork is his recently opened Walled Off Hotel located near the separation wall in Bethlehem. Featuring its own museum and gallery as well as a piano bar with multiples pieces of Banksy art, the hotel is certainly a sight to behold.
On the wall behind the hotel is Angels, his newest piece. This depicts two angels struggling over a crowbar. From its placement, it looks like the angels are trying to break through the wall.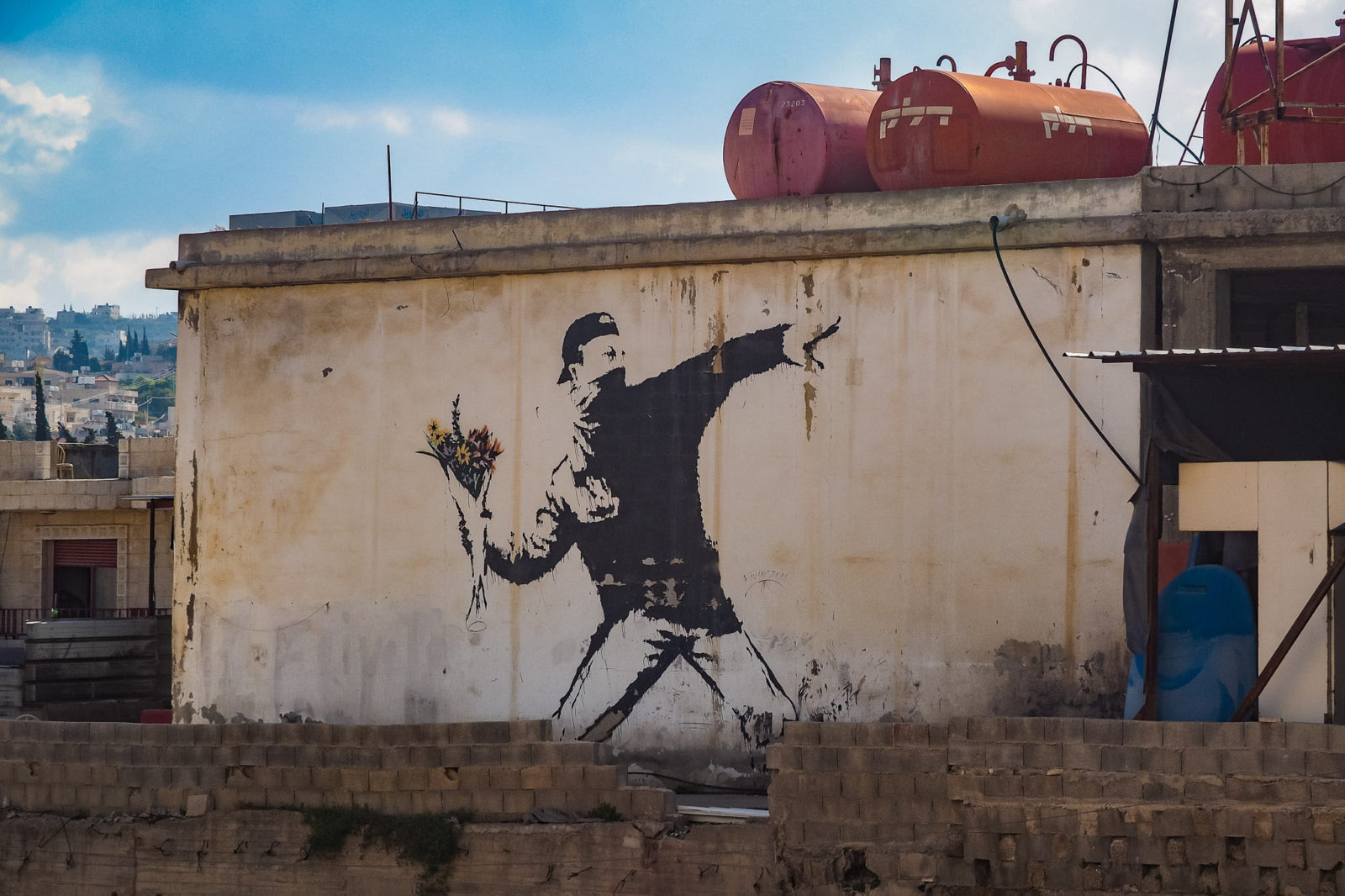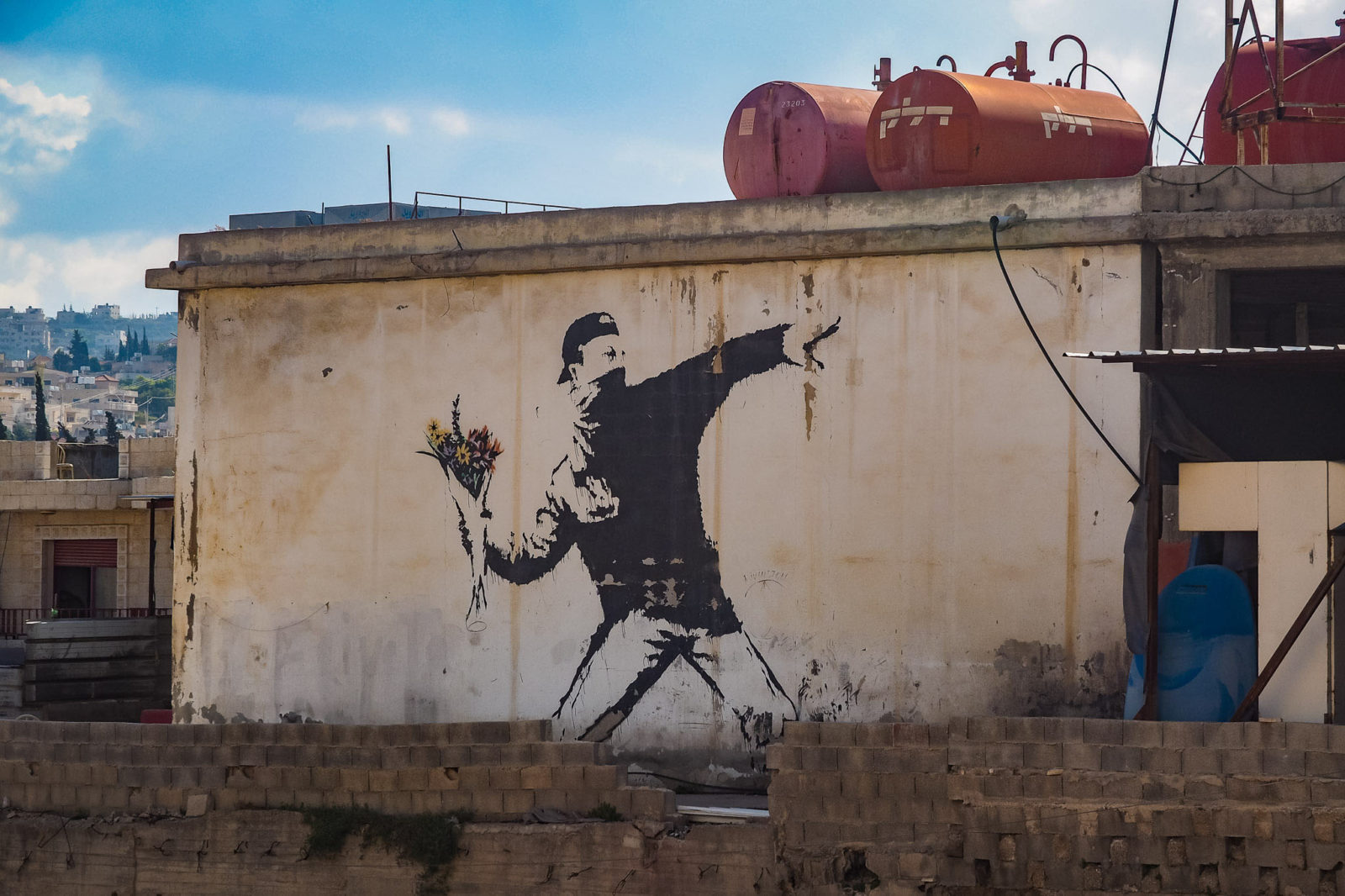 Close by is Peace on Earth, with the caveat terms and conditions apply underneath.
The infamous Girl Frisking a Soldier is a bit harder to find these days since an enterprising local built a wall around it and began charging for admission.
Down that same road at the junction stands The Armored Dove. This is painted on the walls of the Palestinian Heritage Center and highly visible. The dove holds its wings out wide while holding an olive branch in its beak in reference to the story of Noah and the Ark. Noah sends a dove out repeatedly to look for signs of land. When the dove finally returns with the olive branch, the presence of land is assured. Throughout history since that time, the olive branch has symbolized peace.
Even though the dove is peaceful and well-intentioned, it is wearing a flak jacket, showing that conflict on the West Bank is inevitable. Some hate the presence of his art on the West Bank, while others appreciate the presence of beauty and how it humanizes both the inhabitants and the region.
The Angel Scattering Hearts and The Masked Thug (Rage, Flower Thrower) are also close by. The Masked Thug throwing flowers is painted on a gas station and multiple stories high. This is the most famous of his West Bank pieces,
Banksy's art has been interpreted as looking to inspire, educate and poke fun at the ills in our society.
Multiple art tours have popped up to take advantage of the artists' ever-increasing fame. Some include a local market as well as a refugee camp. Many of his pieces have been on buildings that were torn down, but with his ownership of a local hotel, Banksy sightings have been rumored to happen more and more frequently. The cat and mouse game continues.
Subscribe for Deals & Offers
Visitors Share Their Experience
If you are looking for a fabulous and reliable great Christian guided tour, I highly recommend Holy Land VIP Tours. We will surely use Daniel's services again when we return to Israel…
Holy Land VIP Tours was generous and very accommodating. They were great to work with as we were planning our trip. We certainly hope to have the opportunity to use them in the future!
I highly recommend Daniel as a guide and I have experienced many guides in many countries. He is certainly of very high quality. He is caring supportive and sets out to organize a trip for each person wants…
Daniel guided us on a 13-day tour of Israel and we cannot speak highly enough of him and our overall experience. Daniel was knowledgeable, flexible, highly social, cooperative, and highly organized…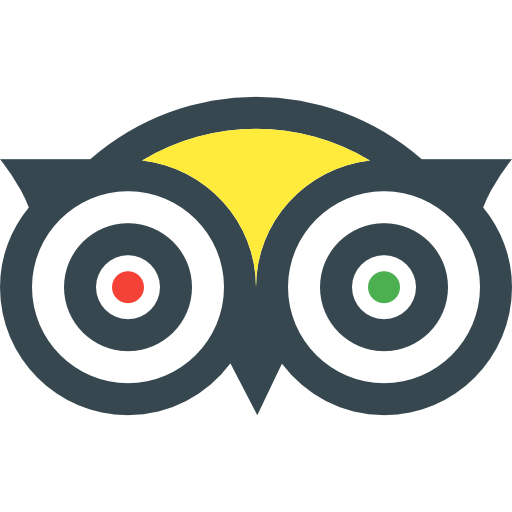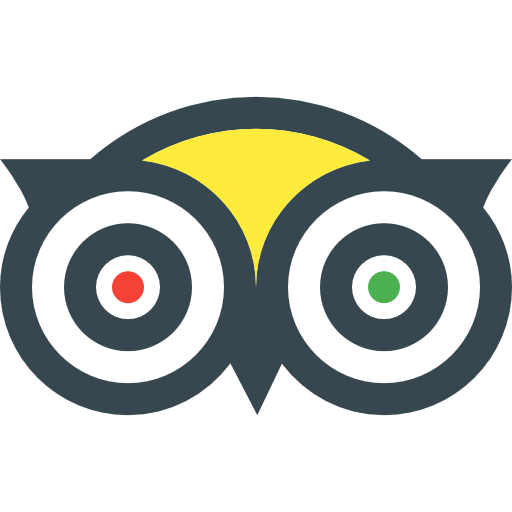 Tripadvisor Certificate of Excellency 2017-2019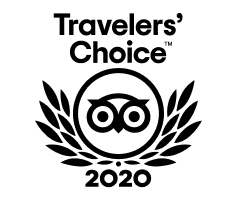 Looking for the Perfect journey in the Holy Land?
The first step is here!
Additionally, you can contact us directly by: